Committed to our community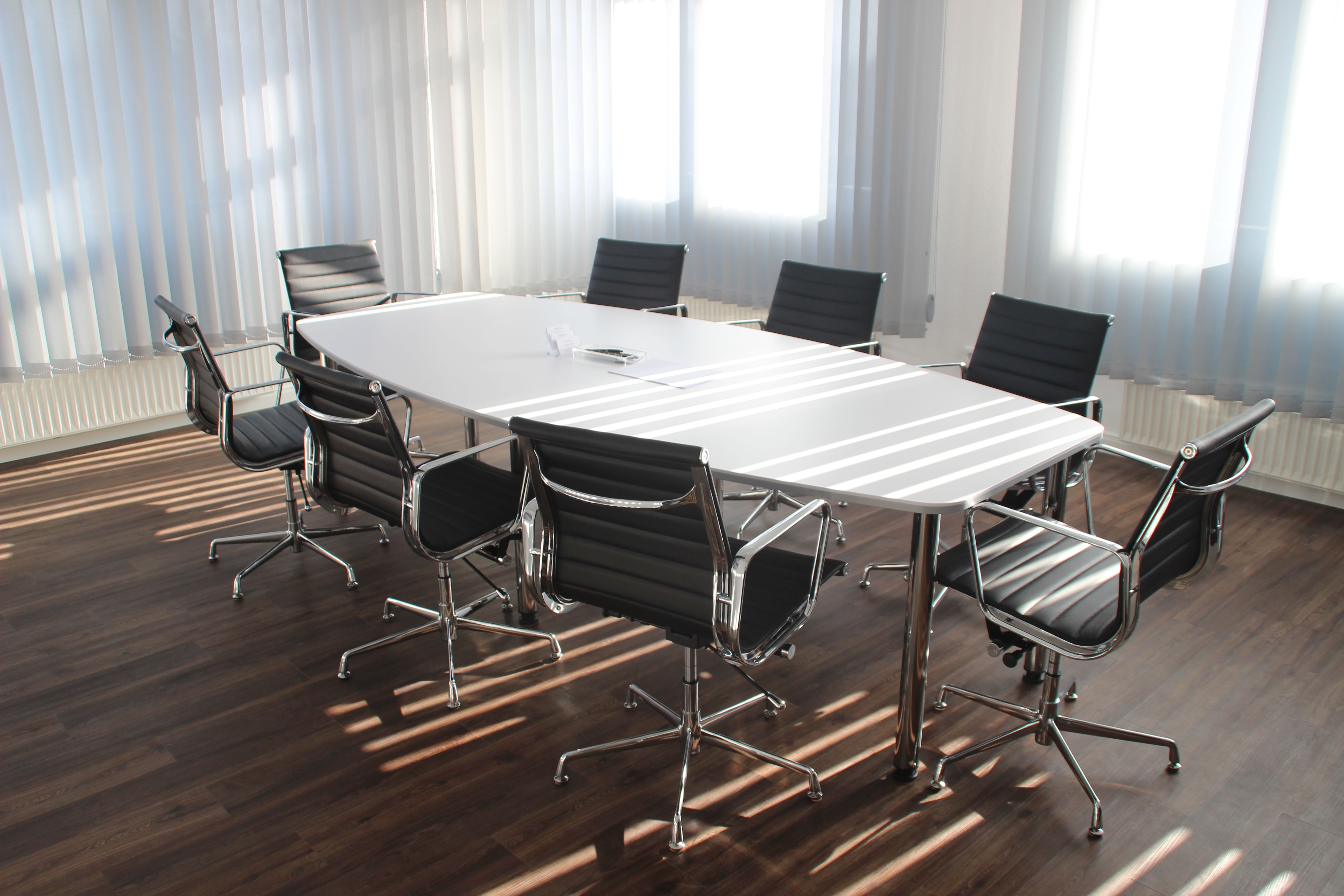 DBCS' Board of Directors is made up of individuals who are passionate about supporting Canadians who are Deafblind and bring with them their diverse skills, knowledge and leadership qualities. Each is a dedicated advocate for the rights of Canadians who are Deafblind, with some members identifying themselves as a part of the Deafblind community.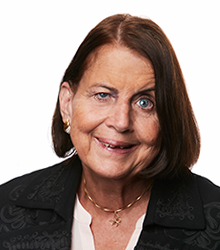 Penny Bennett, Chair
Penny Bennett lives in North Bay. She grew up in Vancouver, BC but moved to Ontario during the spring of 1997. Penny is Deafblind. She speaks for herself, and the hearing she has is from cochlear implants.
Penny lived without being able to hear speech for seven years before she got her first cochlear implant in 2004.
Penny has participated in several CNIB committees at the national, provincial and regional levels. Most recently, she served as a member of the community support services committee. Penny is an advocate for people who are blind and Deafblind. She has a certificate in adult literacy and has been a client of Deafblind services since 1997.
Lindee David, Vice Chair
Lindee David is a strategic, innovative senior health care executive with blended experience from both the corporate and non-profit sectors. She has a proven track record of achieving business results in an evolving health care market.
Lindee has held executive roles at Janssen, a division of Johnson & Johnson Inc., as well as chief executive roles at Hemophilia Society of Canada; ALS Society of Canada; Crohn's and Colitis Canada; and is the former CEO of Joule Inc., a subsidiary of the Canadian Medical Association. Some of Lindee's past governance positions include director of the CMAH2019 Holdings Board, the Canadian Medical Association Foundation, the International Alliance of ALS, and Health Charities Coalition of Canada.
She has a B.P.H.E. and B.A (geography) from Queens University. Most recently, Lindee received global certification, IDP-C, Corporate Governance from INSEAD.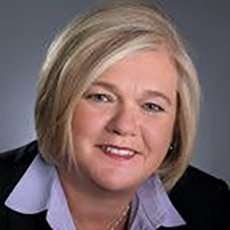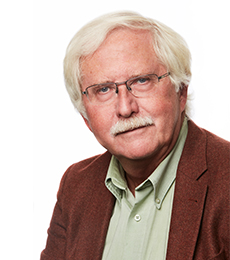 Charlie Thompson, Past Chair
Born in Picton, Charlie grew up and went to school in London. He attended the University of Western Ontario and graduated with a Bachelor of Arts. Then, he went to the University of Windsor where he graduated with a Bachelor of Commerce (Honours).
He commenced his professional career with a firm of Chartered Accountants in Toronto where he started as a student in accounts and achieved partnership status. He left the firm in 1986 to move to Campellford to provide his family, including his three-year-old daughter, with  a more relaxed lifestyle. He joined a regional firm of Chartered Accountants in Campbellford in 1987.  He was a partner in the firm from 1988 to 2016 when he started the process of retiring from public practice.
He has been involved with various not-for profit groups, both on a professional and personal basis, over the years. While his volunteer involvement has not included CNIB, he was looking for a way to use his professional skills to give back to the community. His neighbour in Fonthill, Bruce O'Neil, had described his participation with CNIB, and his enthusiasm and his description of the growth process of the new sector suggested to Charlie that this might be an area that his skills might be of benefit to the organization.
Ammad Anwar
Ammad was born in Pakistan raised in a small village and immigrated to Canada in 2011. He was the second the oldest of six children. Ammad attended the University of Punjab and began his quest to become a lawyer. He received a Bachelor of Arts and Bachelor of Laws from the University of the Punjab. Ammad worked for a year as an advocate with a leading Law Firm in Pakistan. Subsequently, he was accepted into a master's program and he completed his Master of Laws from the University of Hertfordshire, the United Kingdom in 2011.
In 2011 he made his way to Canada and continued in his studies. Ammad attended Ryerson University, Toronto for Law Practice Program (LPP) in 2017 and articled with Impact Law in Vaughan, Ontario.
Since his move to Canada, Saskatchewan was his home, he returned to Saskatchewan in 2018 and kept working in a tax preparation firm until his articling with Riou Law Office in Unity. He was admitted to the Law Society of Saskatchewan in March 2020 and worked as an associate with Riou Law Office until March 2021. Ammad took over the firm in April and practicing as Partner with Anwar & Riou Law Office. Ammad was admitted to the Law Society of Yukon in August 2021 and currently he is providing services to Saskatchewan and Yukon residents.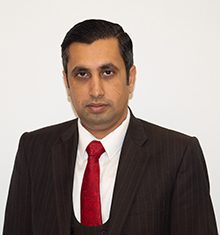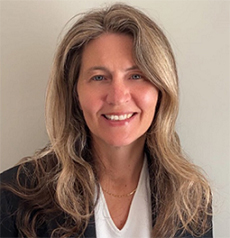 Jane Ashford
Jane Ashford lives in midtown Toronto with her husband, three children, and two energetic golden retrievers. After graduating from the University of Western Ontario, she obtained her CA (CPA) while working at Ernst & Young where she worked in the London, Toronto, and Sydney offices in both Audit and Assurance and Corporate Recovery.
After leaving public practice, Jane moved into industry and has held various finance leader positions in the automotive industry, education industry, and most recently, in the condominium industry.
Over the years, Jane has been involved in many charitable organizations including the Assaulted Women's Hotline, New Circles, Holland Bloorview, and The Shoebox Project. Most recently, she was a Puppy Raiser at CNIB where she was excited to see Maggie graduate and become a Buddy Dog.
Shari Bancarz
Shari was born in Melville, Saskatchewan. She was born with hearing and became deaf when she was 10 months old from a high fever. Diagnosed with glaucoma in 2011, Shari has been a client of CNIB DBS for six years. Currently, Shari advocates for other people who are Deafblind as she realizes how isolating and lonely it can be when someone has dual sensory loss.
Shari worked as a Deaf interpreter and an intervenor in various places across Canada, mainly in Vancouver and Toronto. She also worked as an instructor at two different interpreter training programs, one in Vancouver and the other in Brampton.
Shari has lots of previous Board experience including; WAVLI (Western Association of Visual Language Interpreters), OASLI (Ontario Association of Sign Language Interpreters, CNSDB (Canadian National Society of the Deafblind), BCADB (BC Association of the Deafblind), GVAD (Greater Vancouver Association of the Deaf), OAD (Ontario Association of the Deaf), PAC (Program Advisory Committee) for GBC's Intervenor Program, and now our DBS/DBL Advisory Board.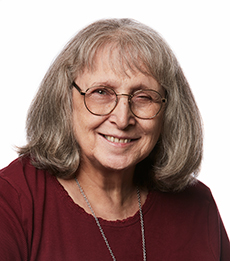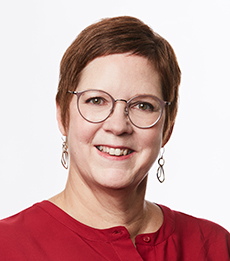 Denise Beaumont
Denise has worked more than 20 years in the not-for-profit, health and education sectors. Her passion has been in working with marginalized populations, specifically in the areas of community development, homelessness and harm reduction. She is a past staff member of CNIB and thrilled to have the opportunity to continue supporting CNIB Deafblind Community Services as a member of the Board of Directors. Currently, Denise works for the Ontario Harm Reduction Distribution Program, within the Kingston Community Health Centres.
She has served as Camp Director and currently Governance Committee member for Camp Wendake, a camp for individuals living with HIV.  Denise is also a licensed wedding officiant performing ceremonies for very happy people.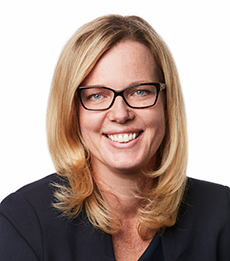 Kelly Kimens
Kelly Kimens joined the advisory Board as the vice chair in 2016. Kelly is a previous graduate of the intervenor program at George Brown College and worked at CNIB in a number of roles including intervenor, case manager, coordinator of client services, human resource manager and the national director, human resources between 1996-2006.
Kelly has also served for two terms on the board for DeafBlind Ontario Services. Kelly spent a number of years working in the hospital sector. Since 2013, she has been working for Public Health Ontario as the Executive Director, Human Resources. Kelly holds her Certified Human Resource Leader (CHRL) designation and her Certificate in Executive Coaching (CEC).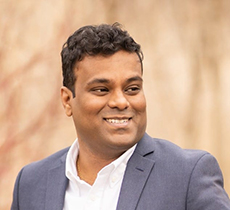 Arvind Mohandoss
Having experience of more than 10 years in Healthcare, Research, Infection Prevention & Control, Non-Profit Management, Therapeutic Recreation, Indigenous / Métis / Aboriginal / First Nations domains, Developmental disability, Mental health, Dual Diagnosis & Public health sectors, Arvind is very eager and humbled to join CNIB Deafblind Community Services where he can serve the community back with his diverse academic and professional experiences. Being worked in front-line healthcare, personally empathize with the situations and challenges in day-to-day work. Arvind's personal values holistically harmonize with DBCS's Mission, Vision and Values.
Christy Sebastian
Currently the Manager of Human Resources at AGT Food and Ingredients, Christy Sebastian's love of numbers and people began when she completed her accounting diploma in Moose Jaw, Saskatchewan. In 2003 she obtained her Certified Management Accountant Designation while working for PwC in Vancouver in their Corporate Insolvency and Advisory practice.
With more than 25 years as an accountant and human resources professional, Christy's career has provided her extensive exposure and experience in operations, leadership, finance and management.
When Christy is not at work, she can be found cheering on her boys at year-round sporting events or enjoying the many lakes and parks that Saskatchewan has to offer.