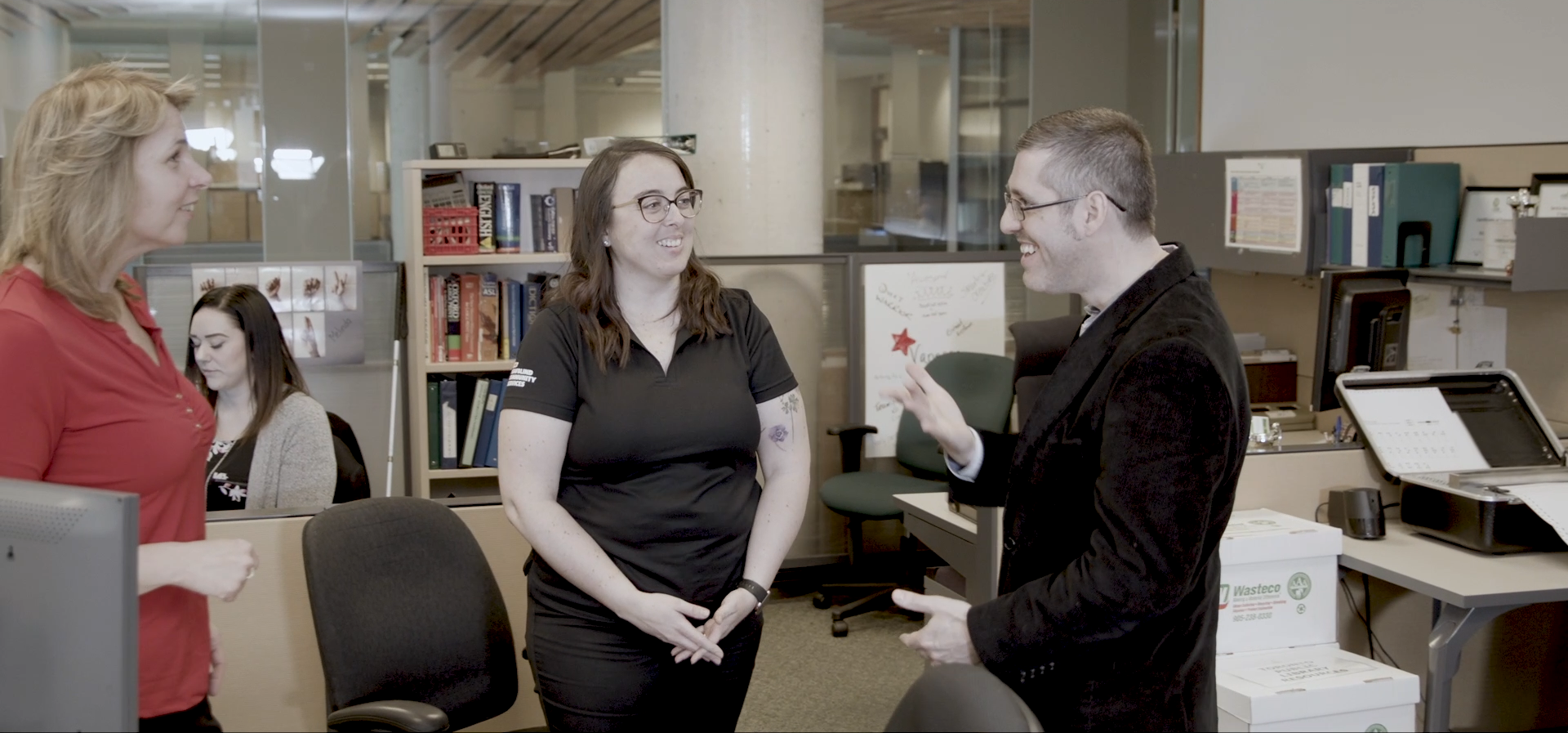 Email us by submitting the Contact Us form that follows below.
Emergency Intervenor Services
In an emergency:
Toll-free phone: 1-855-862-6001
TTY: 1-855-862-5999
SMS: 905-745-7112
Email: cnibdbs@answerplus.ca
Connect with DBCS in your community
Janine Tucker
Manager, Deafblind Community Services 
New Westminster, British Columbia 
610 6th Street Unit 201B
New Westminster, BC
V3L 3C2
Operating Hours: 8:30am - 4:30pm
Email: janine.tucker@deafblindservices.ca 
Phone: (604) 364-6967
By appointment
We want to hear from you!
DBCS is committed to the highest standards of client care. Do you have feedback that you'd like to share with us? Submit your ideas, feedback or complaint using the DBCS Client Feedback Report.