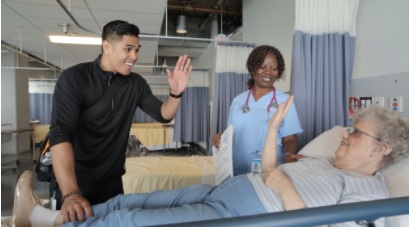 When contacting Emergency Intervenor Services (EIS), clients will reach a call centre operator from AnswerPlus. 
The operator will ask important questions to determine the client's name, the nature and location of the emergency, and the client's expressive and receptive communication method(s). The call centre operator will then contact an intervenor from the database or from the client's preference list.
In some situations, first responders may call the EIS call centre on behalf of a person who is Deafblind (for example, the person is unconscious and is unable to contact the call centre themselves) using the information provided in the emergency communication kit. 
Intervenor(s) will provide service until the emergency status is stabilized. At this point, the manager of CNIB Community Deafblind Services and the project lead for that area will coordinate regular intervenor services, if needed.