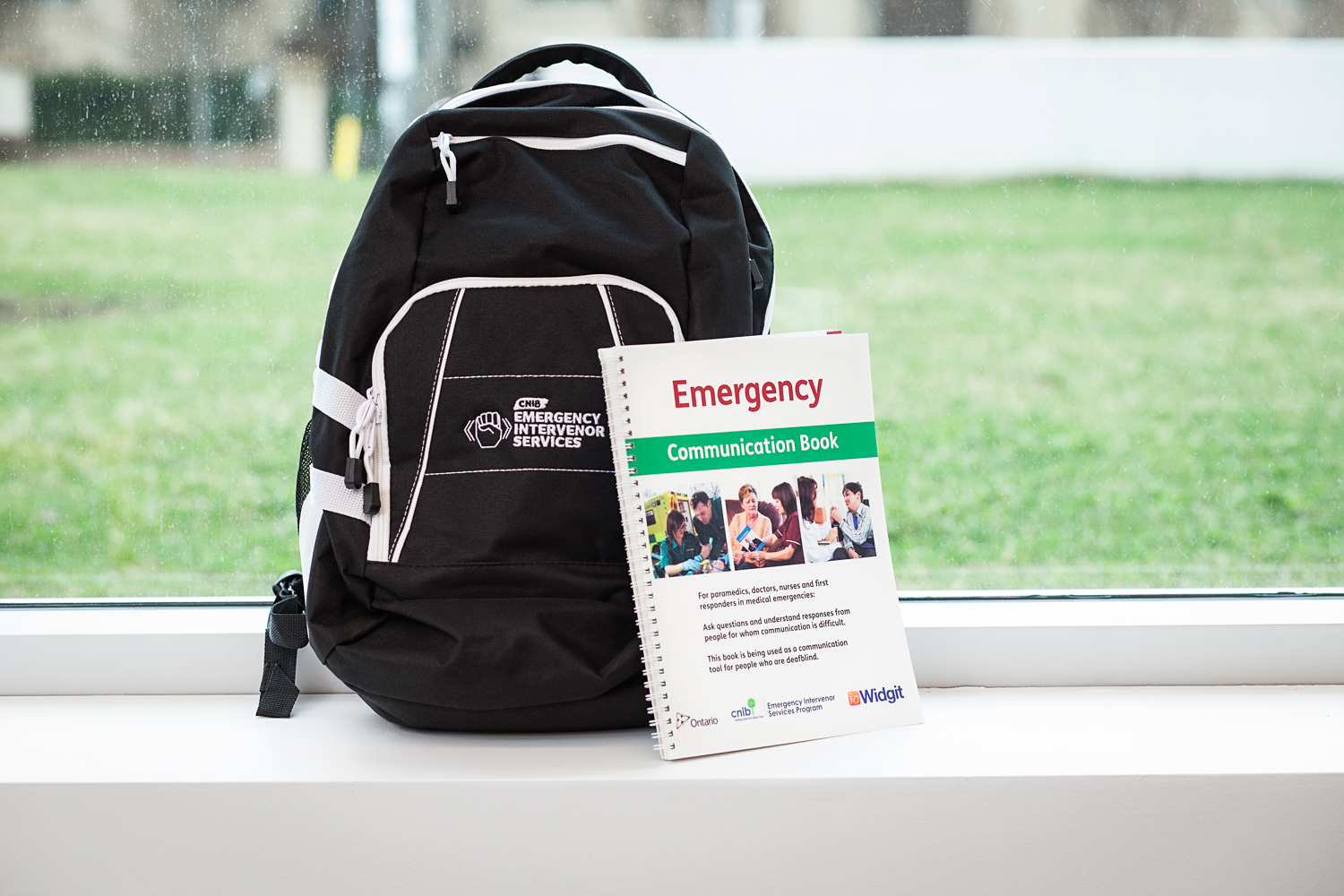 Emergency Communication Kits
Clients in Ontario who register with DBCS's Emergency Intervenor Service, are also able to request Emergency Communication Kits. 
The kits are designed to help facilitate basic and essential communication between the client and first responders or medical staff until an intervenor arrives. Clients are encouraged to keep the kit near the front entrance of their home so it can be easily located during an emergency.
Communication Alert Card
A Communication Alert Card is attached to the front of the kit, indicating that the person has sight and hearing loss, and their preferred communication method(s).
Clients can use the Emergency Communication Kit and/or their own technical devices (i.e., a smartphone and refreshable braille display) to communicate with the first responder until an intervenor arrives.