Image

An international effort to make a difference and raise awareness
Deafblind Awareness Month is designed to help Canadians develop an understanding of, and a comfort with, the people in their communities who are Deafblind. Each June, people who are Deafblind, service providers, and supporters come together to 'Make a Wave from Coast to Coast', with a passion to make a difference and raise awareness.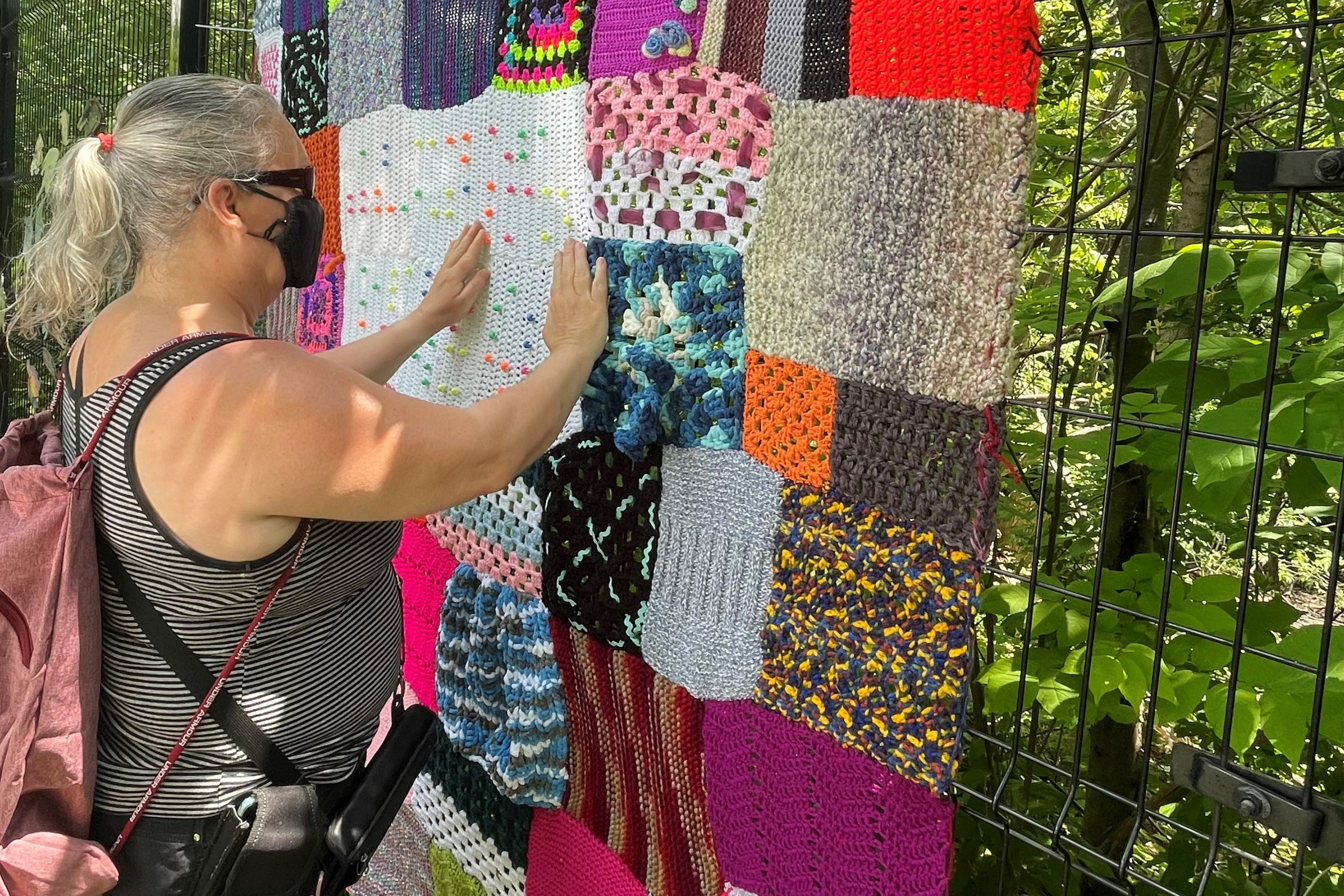 Did you know?
An estimated 466,000 Canadians over the age of 15 are living with some degree of dual sensory loss, and in many parts of the country, they don't have access to Deafblind services.
Events
Yarnbombing
Deafblind Community Services has joined the global campaign to build awareness about people who are Deafblind by engaging in "yarn bombing" or tactile art installations for the month of June.
Yarn bombing is an activity that takes knitted, crocheted or loomed squares of yarn and attaches them to objects or structures in public places as a form of street art. For the second year in a row, this initiative is uniting countries around the world to build a better understanding about people who are Deafblind.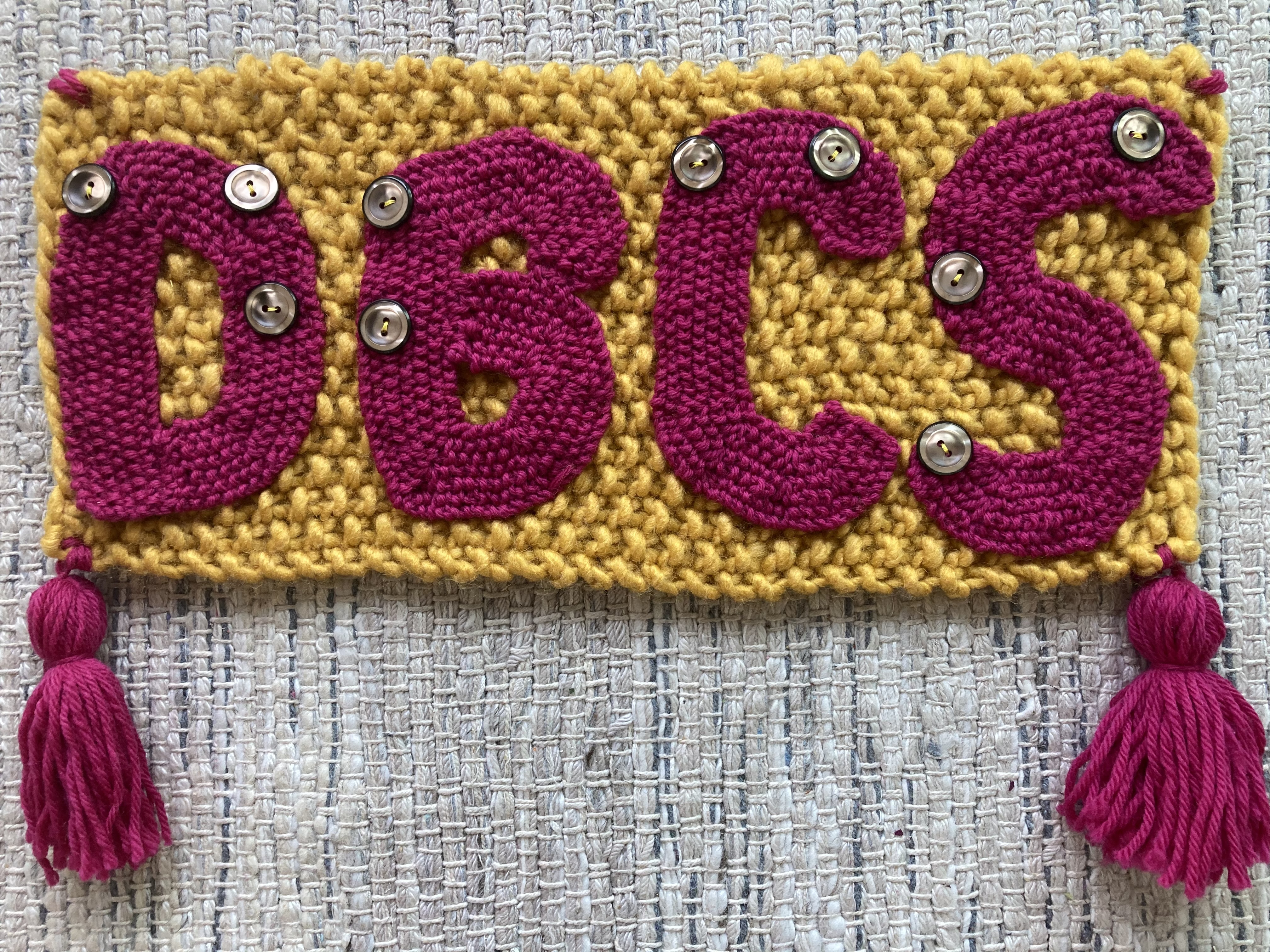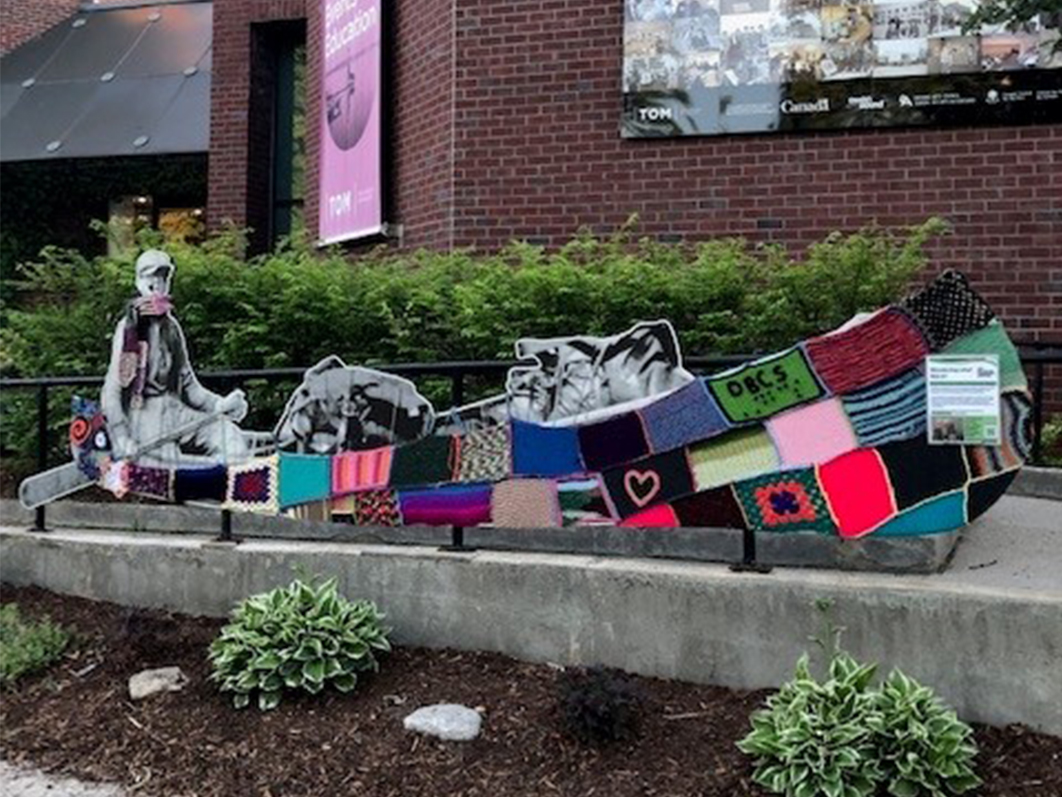 Get Involved
Calling all knitters, crocheters and crafters!
CNIB Deafblind Community Services is getting ready for our biggest National Deafblind Awareness event ever! 
Last year, during the month of June, people around the world came together to "yarn bomb" their local communities to help raise awareness about the Deafblind community. 
How do I get involved?
Send us knitted or crocheted squares to help us create yarn bombing installations across Ontario and Saskatchewan. 
Share this message with people you know! Anyone can help. Whether you're a knitter, crocheter or just have an old scarf or blanket – we'd love to hear from you.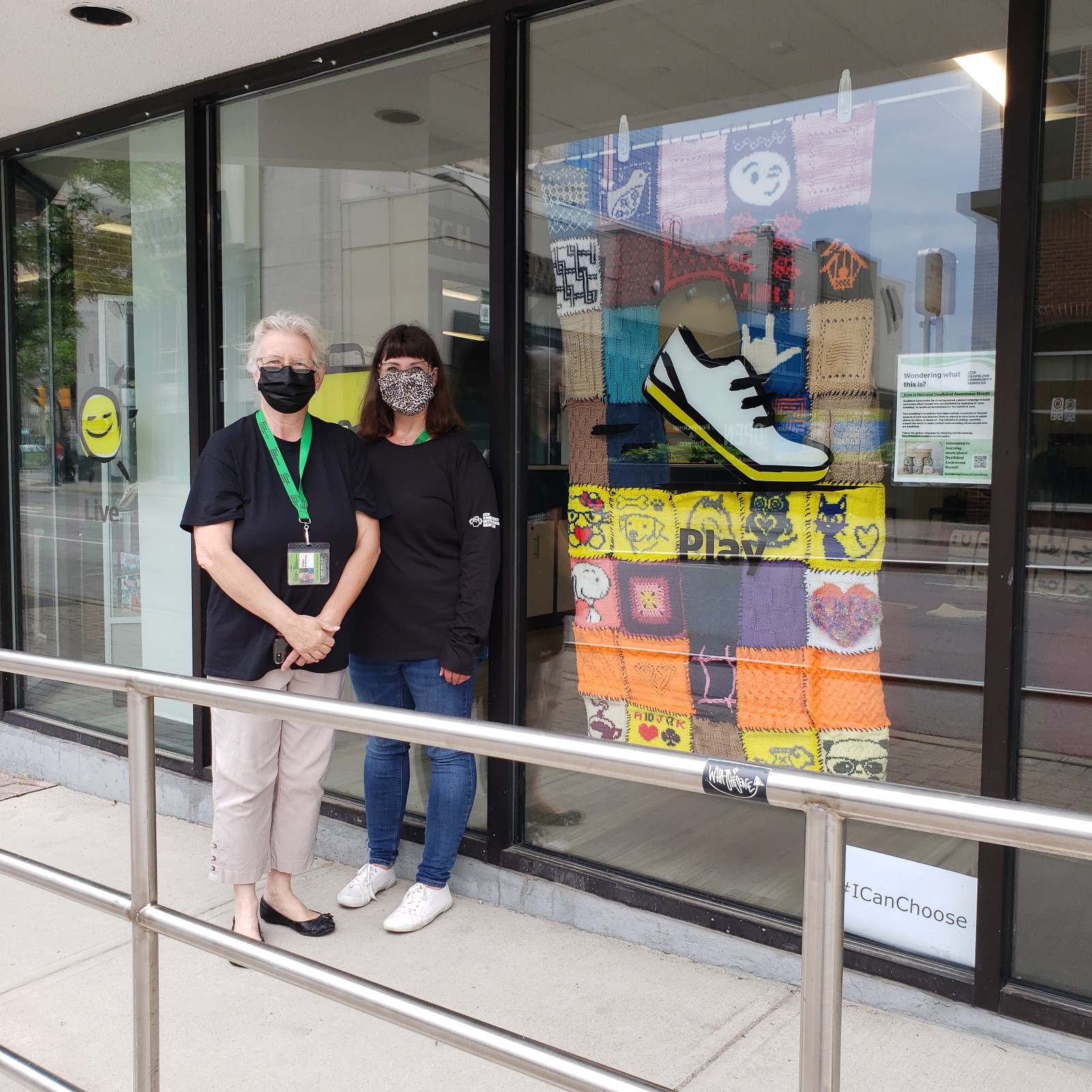 Gallery
Check out the gallery to browse from some of our favourite images taken by our clients, staff, and supporters during Deafblind Awareness Month!