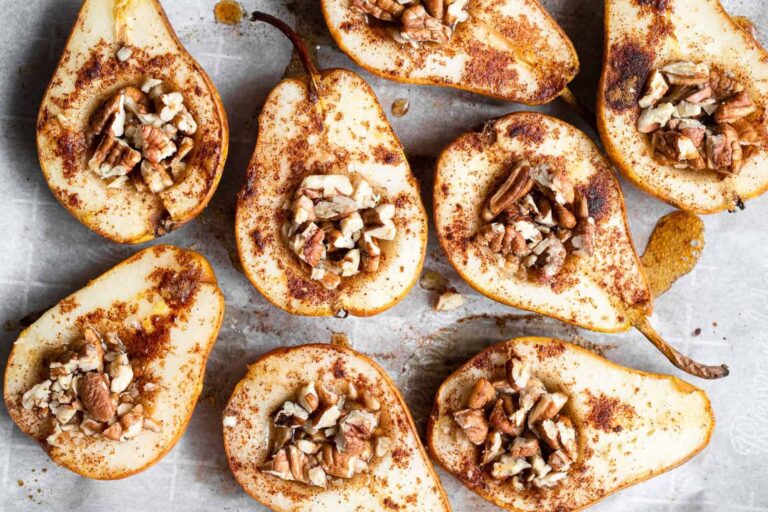 This easy dish made with just four ingredients is perfect for breakfast or dessert!
Ingredients:
2 large ripe pears
1/4 tsp ground cinnamon
2 tsp honey
1/4 cup crushed walnuts
optional yogurt or frozen yogurt
Instructions:
Preheat the oven to 350F.
Cut the pears in half and place on a baking sheet (you can cut a sliver off the other end so they sit upright).
Using a measuring spoon or melon baller, scoop out the seeds.
Sprinkle with cinnamon, top with walnuts and drizzle 1/2 teaspoon honey over each one.
Bake in the oven for 30 minutes. Remove, let cool and enjoy!
Serving: 1/2 pear, Calories: 110.5kcal, Carbohydrates: 17g, Protein: 1.5g, Fat: 5g, Fiber: 3g, Sugar: 12g
This recipe is:
Gluten Free
Kid Friendly
Under 30 Minutes
Seasonal Recipe in ASL